Auros IQ is transforming the way knowledge is captured, shared, and reused

Auros IQ in the Pharmaceutical Industry
In addition to the challenges organizations face in the pharmaceutical industry, such as cost containment, adherence to stringent processes in drug discovery and manufacturing, and the continually changing healthcare policy, there are many new challenges that have surfaced. Some of the new challenges include biosimilars, patient-centric healthcare, and turbulent international markets, requiring large pharmaceutical companies to become nimbler with more effective utilization of existing knowledge. Similarly, emerging technologies from artificial intelligence to 3D printing to big data all dictate that operating via methodical status quo is no longer a viable option.
So how can all these challenges be conquered in the pharmaceutical industry? Organizations can resolve these challenges by transforming the way their knowledge is captured, shared, and reused – through the Auros software and services. Because of this transformation, organizations have found improved efficiency, quality, and profitability.
Enterprise-Level Benefits
Elimination of recurring mistakes
Preservation and sharing of knowledge
Improvement of workforce efficiency
Reduction of undesirable variation
Reduction in the enterprise IT footprint
Benefits Specific to Pharmaceutical Organizations
Provisions of standard methods and routines, ensuring process adherence and conformance
More efficient distribution of lessons and techniques
Documentation of compliance to regulatory standards
Streamlining the drug discovery process with more thorough utilization of existing knowledge
Improving knowledge exchange with customers and suppliers
Improving time to market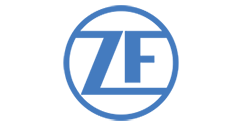 "We wanted to actively integrate knowledge into the design process. One of the things we liked about Auros were the Assessments that helped take this and put it in front of our engineers, so they have to interact with the knowledge."
"It really does allow us to close the loop on enterprise learning."
What is the Knowledge Aware Approach?
The Knowledge Aware approach is a coherent and comprehensive enterprise-level Knowledge Management strategy and technique. Unlike traditional knowledge management strategies, the Knowledge Aware approach activates knowledge in the flow-of-work. With it, knowledge is continuously being captured from standards, best practices, lessons learned, methods, techniques, requirements, employee knowledge, and other resources, broken down into digestible bite-sized pieces, and provisioned to the right person when and where it's needed. This approach positively influences decision-making, which creates a more effective and efficient organization and more reliable outputs.
See How Auros IQ Works in a Live Demo
Our customers have adopted the Auros software to help with several of their major industry challenges, including warranty issues, maintaining consistent quality, workforce efficiency, retiring workforce, loss of intellectual capital, and training new hires. To learn how your organization can benefit from Auros IQ, as they did, schedule a complimentary demo of the Auros system.