Auros IQ transforming the way knowledge is captured, shared, and reused

Auros IQ in the Ship Building Industry
Shipyards continue to face the challenges of escalating costs associated with designing, building, operating, and maintaining government and commercial assets over their life-cycle. At the same time, ships are becoming more complex with advancing technologies, increasing regulations and requirements, and restricting design strategies. Today, engineers must look at the entire system, beyond the typical functional design boundaries, and address an expanding, interrelating complexity of systems within systems; whose boundaries continue to broaden with unintended consequences and challenges. They must balance increased requirements to optimize the design across Systems Engineering disciplines.
Shipyard time studies documented only 16% of the shipyard engineer's time was spent on "value-added" activities. A significant portion of the engineer's time is spent trying to locate, manage, filter, vet, and validate useful information. Today's engineers are faced with an expanded complexity of systems, increased requirements, schedule constraints, and the challenge of ensuring design productivity. To deliver, the designer or engineer relies on standards and input buried in manuals, scattered among excel spreadsheets, individual files, and hiding in the minds and experience of their peers. As a result, recurring mistakes are made, resulting in schedule delays, rework, increased costs, and missed design optimization opportunities. Taking a passive approach to knowledge management and delivery in the ship design process fails to support the complex needs of our shipbuilding programs and introduces significant financial and schedule risk.
Like most organizations, you strive to operate more efficiently and effectively, but your time is consumed putting out the fires, dealing with setbacks, and solving current problems. So how are these challenges overcome? With the help of Auros IQ, our customers are able to resolve their problems by transforming the way their knowledge is captured, shared, and reused.
Enterprise-Level Benefits

Elimination of recurring mistakes
Preservation and sharing of knowledge
Improvement of engineering efficiency
Reduction of undesirable variation
Reduction in the enterprise IT footprint
Benefits Specific to Ship Building Organizations
Improve first-time quality of ship design through knowledge provisioning
Document compliance to regulatory standards
Reduce "non-value added" engineering time spent between researching and retrieving information
Simplify the design review process
Improve knowledge exchange between shipyard and supporting design agents
Reinforce the use of standard engineering processes
Ensure shipyard producibility through the application of design for manufacturing standards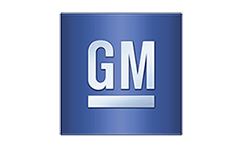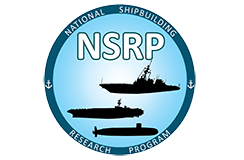 "Auros demonstrated a clear time and efficiency advantage (over the existing web repository process)."
"The search-ability by K-PAC elements is exactly what we've been dreaming about here for years."
"We use a lot of different software, but Auros is one that is actually valuable."
See How Auros IQ Works in a Live Demo
Our customers have adopted the Auros software to help with several of their major industry challenges, including warranty issues, maintaining consistent quality, engineering efficiency, retiring workforce, loss of intellectual capital, and training new hires. To learn how your organization can benefit from Auros IQ, as they did, schedule a complimentary demo of the Auros system.