What could
achieve if there was a way to integrate supplier considerations into Product Development?
Auros helps you get there.

Auros has a solution for your Supplier Quality needs
Supplier Quality departments have the difficult job of trying to manage work, deliverables, and relationships outside of the confines of their own organization. This can be especially challenging when the suppliers that they are dealing with do not have modern systems or processes that help them maintain a quality product. 
Auros enables Supplier Quality teams to push Assessments to their suppliers so that they have real-time visibility to the suppliers' conformance and application to PFMEAs, lessons learned, standards, and best practices. Auros software delivers digestible bite-sized pieces of knowledge to employees and teams when and where they need it. Instead of passing copies of documents and spreadsheets back and forth, Auros provides a systematic approach to make sure that past mistakes are never repeated.   
Does your organization face any of these Supplier Quality challenges? Auros can help with that.
Difficulties in Evaluating Supplier Capability
Auros provides robust methods of evaluating supplier capabilities on an ongoing basis.
Managing Supplier Product Knowledge that Effects Product Development
Auros provides a new ability to integrate supplier consideration into the product development process.
Inability to Share Corrective Actions Across Supply Chain
Auros provides an efficient and visible sharing of corrective actions across multiple suppliers of similar parts and processes.
Auros Integrates Directly Within Your Existing Workflow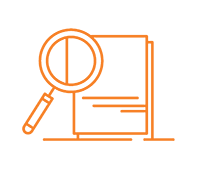 So that your organization can leverage the benefits that the Auros software provides, we have the ability to connect with any web-based API system, including PLM workflows. This complementary approach allows your organization to utilize the features of Auros directly in your existing workflow. While many customers have used our API toolkit to build their own connectors, Auros software provides out-of-the-box capabilities to connect to a variety of PLM tools; including Teamcenter and the most popular 3D solid modeling systems (NX®, CATIA®, Creo®, and SolidWorks®).
With the dozens of available capabilities, Auros also eliminates the need for some of the most commonly used Supplier Quality systems, including: checklists, custom databases, and disconnected documents.
How Auros Can Be Used
Supplier Quality departments can use Auros to address many of their tasks. Some include:
To propagate corrective actions across the supply chain and to evaluate the progress and quality of implementation
Assessments are used against common criteria to evaluate supplier capabilities
Knowledge from the supplier can participate in the flow of product design; for an example, in the design review assessments
Issues Management
Auros has the flexibility to define multiple issue types and workflows. With Auros, teams can easily communicate, manage, and track concerns, tasks, and resolution statuses. Auros also provides flexible reporting capabilities to easily identify risks and concerns across projects.
Lessons Learned Sharing
Lessons learned are authored and managed in a consistent format that leverages existing knowledge from electronic documents, external data sources, and multimedia libraries.
Supplier Capability Analysis
Suppliers are then assessed in a sophisticated checklist format.
Interested in Learning How Auros Can Help Your Organization?
Our customers have adopted the Auros software to help with several of their major industry challenges, including: warranty issues, maintaining consistent quality, workforce efficiency, retiring workforce, loss of intellectual capital, and training new hires. To learn how your organization can benefit from Auros, like they did, schedule a complimentary demo of the Auros system.
From a demo, you will be able to gain a full understanding of the Auros software and its benefits, learn about the approach our software embodies, and learn how it can be implemented across multiple disciplines.