What could
achieve if lessons learned and best practices were effectively shared across plants?
Auros helps you get there.

Auros has a solution for your Manufacturing Engineering needs
Manufacturing Engineering teams are tasked with managing work between Product Engineering and Manufacturing. Since these two different environments are steeped in PLM and ERP, we often find that Manufacturing Engineering teams fall back to relying on spreadsheets to manage their work, because it allows them to control their own view. Unfortunately, this only adds a layer of complexity, as these spreadsheets get copied between projects and the learning that happens becomes buried, lost, or still stuck in the heads of the individuals. 
Auros provides Manufacturing Engineering teams with a systematic approach to replacing their documents and allows them to capture, share, and reuse their knowledge so that lessons learned become the mode of communication between Product Engineering and Manufacturing. 
Does your organization face any of these Manufacturing Engineering challenges? Auros can help with that.
Engineering lacking capabilities to Design for Manufacturing
Auros reduces the cost of manufacturing by reducing design iterations due to manufacturing feasibility.
Inconsistent Problem Solving Across Facilities
Auros reduces undesirable variation in manufacturing process and methods across distinct manufacturing facilities.
Failure to Share Lessons and Best Practices Across Plants
Auros improves performance through sharing of continuous learning across teams, languages, and time.
Difficulty Maintaining Equipment
Auros provides accurate maintenance procedures and best practices around plant equipment, which improves quality and downtime.
Launch Issues
Auros reduces frequency of common issues through improved communication and visibility of launch issues.
Auros Integrates Directly Within Your Existing Workflow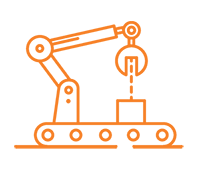 So that your organization can leverage the benefits that the Auros software provides, we have the ability to connect with any web-based API system, including CAD / CAE. This complementary approach allows your organization to utilize the features of Auros directly in your existing workflow. While many customers have used our API toolkit to build their own connectors, Auros software provides out-of-the-box capabilities to connect to a variety of PLM tools; including Teamcenter and the most popular 3D solid modeling systems (NX®, CATIA®, Creo®, and SolidWorks®).
With dozens of available capabilities, Auros also eliminates the need for some of the most commonly used project management systems, including: ad hoc list, checklists, disconnected documents, MS Project Plans, standard work documents, and SharePoint®.
How Auros Can Be Used
Manufacturing Engineering teams can use Auros to address many of their tasks. Some include:
Sharing and implementing best practices and standard work across plants
Implementing and delivering DFM standards directly within product design; improving overall manufacturability
Managing and sharing maintenance procedures and best practices
Managing, sharing, and resolving the root cause of launch issues
Interested in Learning How Auros Can Help Your Organization?
Our customers have adopted the Auros software to help with several of their major industry challenges, including: warranty issues, maintaining consistent quality, workforce efficiency, retiring workforce, loss of intellectual capital, and training new hires. To learn how your organization can benefit from Auros, like they did, schedule a complimentary demo of the Auros system.
From a demo, you will be able to gain a full understanding of the Auros software and its benefits, learn about the approach our software embodies, and learn how it can be implemented across multiple disciplines.