What could
Auros Knowledge Systems
achieve if there was a standardized approach to design features and parts?
Auros helps you get there.
Auros has a solution for your Quality needs
Quality departments frequently have a difficult time ensuring that past mistakes in design, engineering, and manufacturing are not repeated.  We have seen many organizations try to solve their Warranty and Quality problems by creating a lessons learned library or database.  Unfortunately, what they have yet to realize is that the lessons learned must be delivered to consumers within the process of doing their daily work.  Libraries and databases of lessons learned force people to go search for things that they might not even know that they need to go find.
Auros provides Quality teams with the capability to capture, share, and reuse their knowledge so that it is delivered to stakeholders within the flow-of-work and within the tools that they already use to get their work done.
Does your organization face any of these Quality challenges? Auros can help with that.
Recurring Quality Defects
Auros helps implement a standardized approach to design features and parts.
Inability to Share Corrective Actions
Auros reduces the number of manufacturing issues related to design decisions.
Lack of Visibility of Plant Capabilities
Auros improves visibility of the plant KPIs and other measurables.
Inability to Institutionalize Procedures
Auros creates repeatable and robust quality procedures and methods.
Inconsistent Problem Solving Across Multiple Regions
Auros creates more consistent and robust problem solving across plants, and teams.
Auros Integrates Directly Within Your Existing Workflow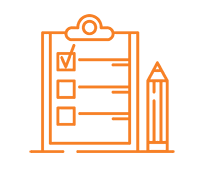 So that your organization can leverage the benefits that the Auros software provides, we have the ability to connect with any web-based API system, including PLM workflows. This complementary approach allows your organization to utilize the features of Auros directly in your existing workflow. While many customers have used our API toolkit to build their own connectors, Auros software provides out-of-the-box capabilities to connect to a variety of PLM tools; including Teamcenter and the most popular 3D solid modeling systems (NX®, CATIA®, Creo®, and SolidWorks®).
With dozens of available capabilities, Auros also eliminates the need for some of the most commonly used project management systems, including: ad hoc list, checklists, disconnected documents, MS Project Plans, standard work documents, and SharePoint®.
How Auros Can Be Used
Quality teams can use Auros to address many of their tasks. Some include:
Standardize design for Quality concepts provisioned back to the product development flow-of-work
Corrective actions and best practices managed in Auros and provisioned back to engineering
CTQ Assessments against key plant operations characteristics with dashboards
Improved tracking and fidelity of Permanent Corrective Actions
Standardized tool set for team-oriented problem solving
Issues Management
Auros has the flexibility to define multiple issue types and workflows. With Auros, teams can easily communicate, manage, and track concerns, tasks, and resolution statuses. Auros also provides flexible reporting capabilities to easily identify risks and concerns across projects.
Lessons Learned and Read Across
Dynamic sets of Lessons Learned are automatically allocated and provisioned for review in the design process.
Learn How the Knowledge Aware Approach Can Help
During the 60-minute consultation, a lead Knowledge Aware consultant will show you everything you need to know about the Knowledge Aware approach, such as: how it works, how other organizations use it, and the opportunities it has for your organization.  Your team will learn whether the Knowledge Aware approach is right for your organization and gain a better understanding of how your organizational knowledge can be more effectively captured and reused.