What could
achieve if down time and quality was improved?
Auros helps you get there.

Auros has a solution for your Plant Operations needs
Lean and Kaizen are some of the common techniques used to optimize processes. However, document libraries that contain useful information are neglected. Many times, best practices, lessons learned, maintenance records, and work instructions are stored in the virtual bookshelf or tucked away in 'shared' directory. To combat the problems associated with searching, finding, reading, digesting, and trying to apply knowledge correctly, Auros software captures valuable knowledge from standards, best practices, lessons learned, checklists, and experienced employees, breaks it down into digestible bite-sized pieces, and delivers it to other employees and teams, when and where it's needed. Instead of searching for information, important knowledge is effortlessly and continuously being captured, validated, and reused, which positively influences technical decision making; saving the organization valuable resources and time.
Does your organization face any of these plant operation challenges? Auros can help with that.
Inconsistent Equipment Sign Off Process and Procedures
Auros reduces launch issues to inadequate sign off.
Lessons Learned Not Shared Across Plants
Auros helps recognized engineering and manufacturing requirements across teams and locations.
Difficulty Maintaining Equipment
Auros provides up to date and easy to use maintenance procedures and best practices around plant equipment. This reduces the downtime and improves quality.
Auros Integrates Directly Within Your Existing Workflow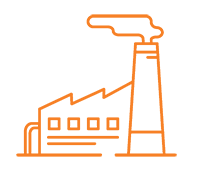 As opposed to going back and forth between reference documents and the work that is being done, Auros allows users to utilize the knowledge directly into their workflow, through API integration. Auros combines best practices, checklists, instructions, standards, and reporting to remove the amount of time and energy that it takes employees to complete tasks. To maximize the value that Auros delivers, many customers have taken advantage of Auros' API and web services to integrate Auros inside of the tools they already use to complete their work.
How Auros Can Be Used
Plant Operations teams can use Auros to address many of their tasks. Some include:
To manage Customer Requirements
To deliver work instructions
To manage the installation of equipment and tooling
To capture, share, and reuse Standards, Best Practices, and Lessons Learned
To provide Read-Across capabilities between multiple facilities
To manage and share Maintenance procedures
Design for Manufacturing (DFM) and Design for Assembly (DFA)
Auros allows manufacturing teams to create, maintain and publish manufacturing standards, which can be automatically propagated to the design team.
Operational Health Reporting
Auros's dynamic reporting capabilities allow companies to identify quality issues earlier and provide resolutions much quicker, resulting in reduced warranty costs and improved customer satisfaction.
Physical Systems Sign-Off
With Auros, the evaluation can be easily delivered to the evaluator, which can be tracked, monitored, and reported.
Design Review and Engineering Sign-Off (ESO)
The continuous evaluation process in Auros identifies issues and risks earlier in the process, reducing cost and time to market.
Interested in Learning How Auros Can Help Your Organization?
Our customers have adopted the Auros software to help with several of their major industry challenges, including: warranty issues, maintaining consistent quality, workforce efficiency, retiring workforce, loss of intellectual capital, and training new hires. To learn how your organization can benefit from Auros, like they did, schedule a complimentary demo of the Auros system.
From a demo, you will be able to gain a full understanding of the Auros software and its benefits, learn about the approach our software embodies, and learn how it can be implemented across multiple disciplines.