There's an easier way. Simplify Your Product Development Processes…
Auros IQ takes knowledge out of documents and puts it into a software tool and knowledge management app that intelligently delivers it to users in their workflow; activating it to ensure it gets reused. With Auros IQ, employees encounter reusable knowledge directly within the flow of work, instead of having to search for information. Auros IQ replaces traditional, passive libraries with active knowledge – delivering only the precise information when and where it's needed.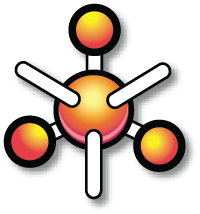 The Technology Behind Auros IQ
When learning Auros IQ, it's important to first understand the main technical features that are used. What's unique about our knowledge management system is that all our features serve multiple capabilities within the system, allowing you to be creative on how you want to use the system, and the capability to use the system how you want to use it. Auros IQ features will highlight the following: Assessment Controls, Communities of Practice, Knowledge Packets, and the Knowledge Processing Engine.
Auros IQ Organically Adopts Within Your Organization
Systems that use a top-down approach can be challenging. We take the unnecessary work out of the adoption process and use an organic 'Bottom-Up' approach. This means that communities organically form and quickly pick up more users. Once a department realizes what Auros is capable of, others quickly want in on its benefits. You can see how quickly the number of users multiplies in the User Growth chart.  Ready to take the next step? Schedule a complimentary demo on the Auros system.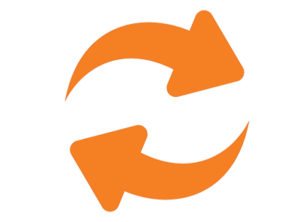 Integrate Auros IQ with Your System of Choice
Auros IQ can connect with a variety of systems. With these integrations, your teams will be able to access all the features and benefits of Auros IQ, directly in your existing workflow. While we continuously work on adding new integration partners, some of the available connectors include: AutoCAD™ Connector,  Catia® Connector, Creo® Connector, NX® Knowledge Connector, Solidworks® Knowledge Connector, Team Center® Knowledge Connector, and General Knowledge Connector (to establish all new Knowledge Connectors).
40,000 Global Users at Enterprise Companies & Smaller Businesses
Auros IS serves more than 40,000 active global users across a multitude of industries including aerospace and defense, automotive, consumer products, heavy equipment, electronics, and shipbuilding.
"I'm very happy with the responsiveness of the Auros team. Every time we give them a suggestion, they jump on it. That gives me confidence to really move forward with the tool."
-
"We wanted to actively integrate knowledge into the design process. One of the things we liked about Auros were these 'Assessments' that helped take this and put it in front of your engineers, so they have to interact with the knowledge."
-
"Auros demonstrates a clear time and efficiency advantage."
-
Knowledge Aware Resources