What could
Auros Knowledge Systems
achieve if recurring mistakes were eliminated?
Auros helps you get there.
Auros has a solution for your Product Development needs
Even though the age of technology has introduced many advancements for developing products, such as 3D modeling and Product Lifecycle Management, many organizations still struggle to spend enough time in actual Engineering and New Product Development. We often hear that the life of an engineer is spent searching for documents, filling out reports, attending meetings, tracking down others for updates, and 'feeding the monster' of enterprise systems. 
Auros is designed to help technical workers perform more efficiently and effectively. By replacing multiple documents and sources of information with unit sized executables, information is dynamically delivered to the right people, at the right time to help them get their work done.  As a byproduct of using Auros to get work done, reporting is automatically generated and saves teams anywhere between 15%-70% of their time. Auros Knowledge Systems has proven these metrics time and time again and are providing organizations with a competitive advantage to ensure that their organizational knowledge is used and applied properly across projects. 
Does your organization face any of these Product Development challenges? Auros can help with that.
Recurring Mistakes
Auros reduces recurring mistakes by integrating design standards and learnings directly and early in the design process.
Disconnected Documents
Auros manages knowledge from one location. This allows you to have a single source of knowledge, leading to better connectivity.
Failing Audits
Auros produces evidence of compliance to process standards and ensures process adherence and conformance.
Painful Design Review Process
Auros improves the efficiency, overall impact, and visibility of design reviews.
Unproductive Engineering
Auros eliminates the time wasted generating detailed reports and presentations. 
Auros Integrates Directly Within Your Existing Workflow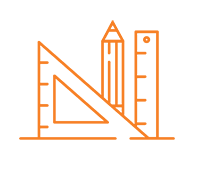 So that your organization can utilize Auros to the fullest capability, Auros has the ability to connect with any web-based API system, including PLM workflows. This allows your organization to utilize the features of Auros directly in your existing workflow. While new connectors are continuously being built, some of the systems that Auros connects with include: Catia® Connector, Creo® Connector, NX® Knowledge Connector, Solidworks® Knowledge Connector, Team Center® Knowledge Connector Client, and General Knowledge Connector (user to establish all new Knowledge Connectors). 
With the dozens of available capabilities, Auros eliminates and consolidates the need for some of the most commonly used techniques, including: checklists, lessons learned databases, presentation files, standards libraries, and workflow diagrams. 
How Auros Can Be Used
Product Development teams can use Auros to address many of their needs, including:
Integrating Design Standards directly within CAD early in the design process
Instead of searching for documents, pertinent knowledge is delivered into the flow-of-work
Does not rely on copied documents, allowing a single source of knowledge, leading to better connectivity
Provisions of standard methods and routines and ensures process adherence and conformance
Produces evidence of compliance to process standards
Makes efficient processes and improves visibility and impact of design reviews
Provide criteria to assess the impact of change and implementation of change
Automates the gathering and analytics around process and product measurables
Reducing engineering mistakes and omissions, resulting in fewer design iterations, leading to increase in productivity
Corrective actions and best practices managed in Auros and implementation tracked across plants
Design Review and Engineering Sign-Off
Auros proactively alleviates the documentation gathering pain, by providing pertinent information to users throughout each milestone, saving the company time and resources. As projects/processes use this information, interactions and evaluations are being tracked and monitored continuously within the system.
Engineering & Design Standards
Auros unique capabilities allow these structured design standards to get provisioned throughout the entire design process which eliminates wasted effort of searching and reviewing potentially unrelated or out of date standards.
Lessons Learned and Read Across
With Auros, dynamic sets of Lessons Learned are automatically allocated and provisioned for review in the design process.
Learn How the Knowledge Aware Approach Can Help
During the 60-minute consultation, a lead Knowledge Aware consultant will show you everything you need to know about the Knowledge Aware approach, such as: how it works, how other organizations use it, and the opportunities it has for your organization.  Your team will learn whether the Knowledge Aware approach is right for your organization and gain a better understanding of how your organizational knowledge can be more effectively captured and reused.