Project Management and Team Collaboration
With Project Management, communication, consistency, and standardized processes are key. Unfortunately, with the multiple and inconsistent avenues to communicate through, such as instant messenger, email, phone calls, texting, excel, etc., it can be difficult to effectively communicate tasks, deadlines, and milestones. Auros creates a space where team members can communicate consistently in one place to assign and update tasks, deadlines, expectations, and information needed to get the job done. Projects and programs are dynamically delivered to your staff, improving visibility of work against plan, while reflecting risks. Employees can also check their work against the expertise of subject matter experts, providing insightful guidance and tracking technical decisions. Vetting issues with your team is easy, through an easy vetting process directly in the system.
Dynamic provisioning of institutional knowledge
Real-time view of risk as it's being introduced
Dynamically collects project resources based on team specific configurations
Teams can continuously learn by putting lessons learned to use
Ability to raise, track and resolve issues in a closed loop system
Clear project transparency and historical references
Decisions made through the projects are recorded
Examples of Project Management and Team Collaboration in Auros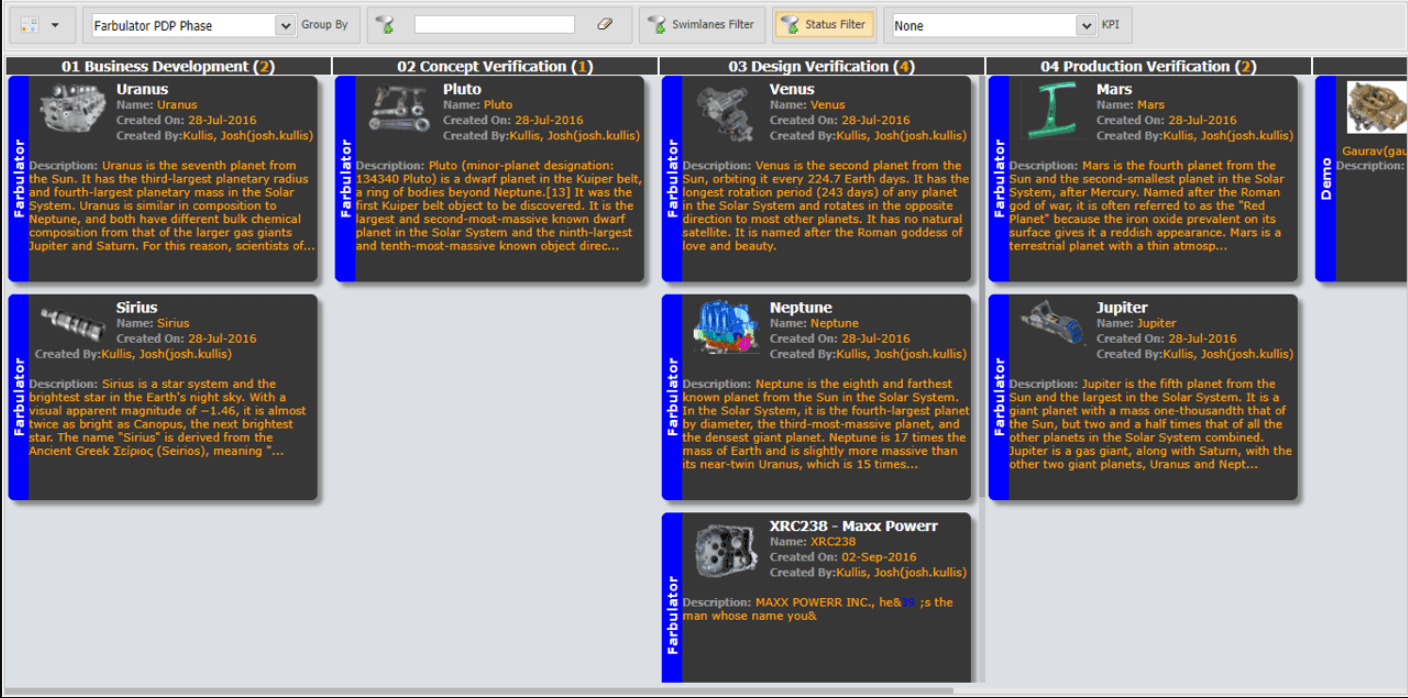 Project Space consists of Team Board Cards that represent individual Projects associated with a specific user.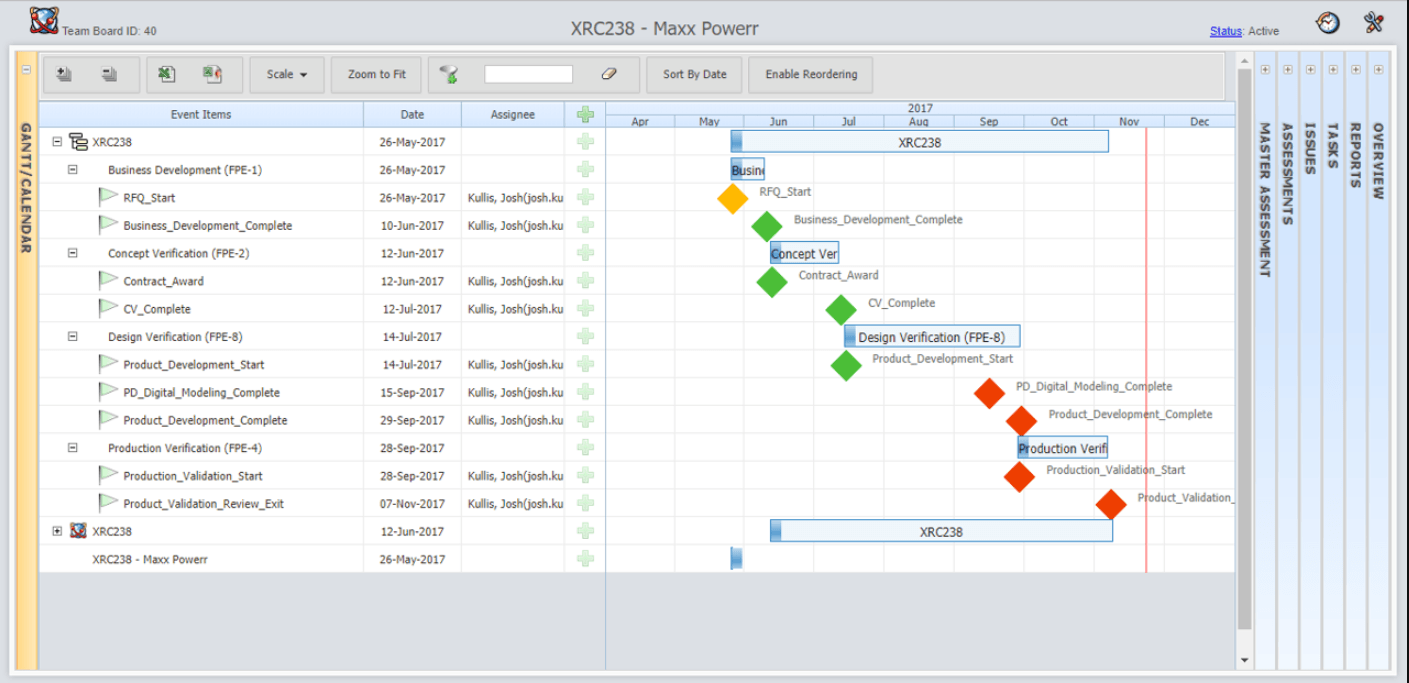 Team Boards contain one or more virtual walls, each having a dedicated job in assisting the team. Walls visually manage things like project timing, issues, process, and reports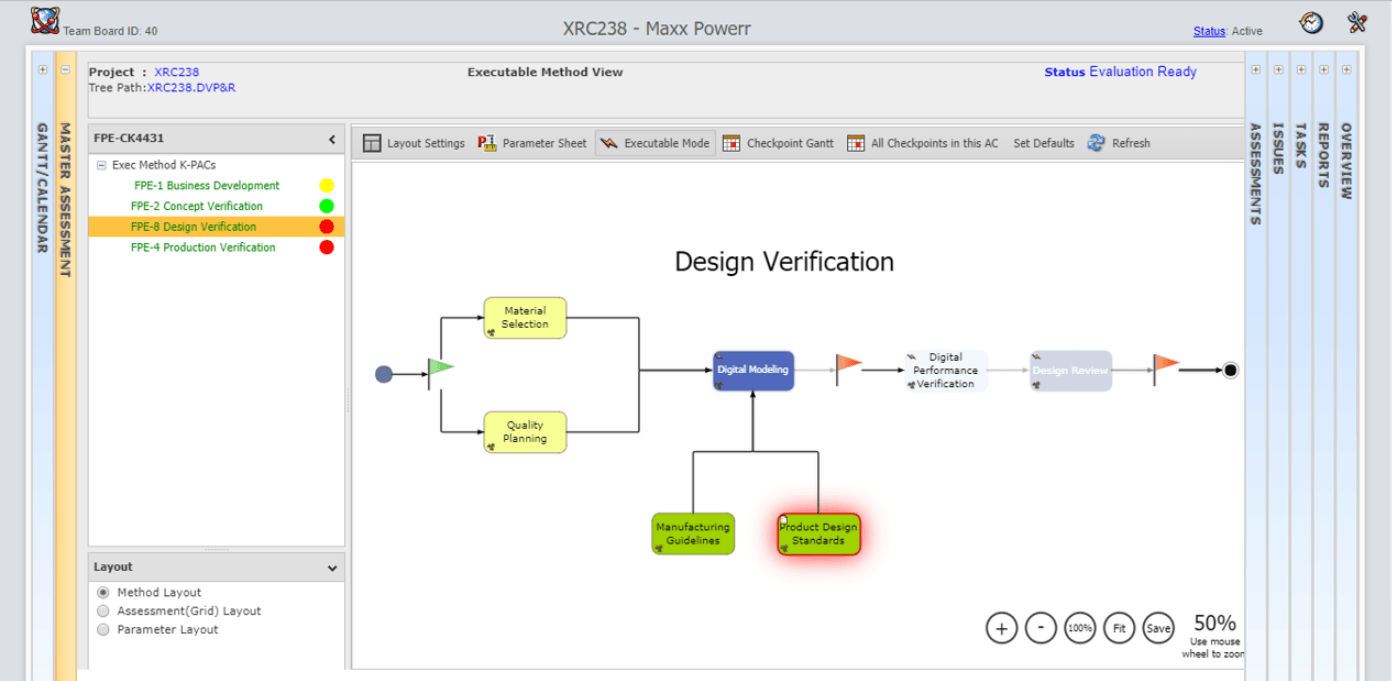 Master Assessments allow users to organize and track their workflows on specific Projects through transparent, highly visualized functionality. This allows for easy access to the health and progress of the workflow.