Agile Processes and Product Development
Today, organizations can no longer afford to use the same processes because "that's the way it has always been done" – it doesn't cut it anymore. Organizations are becoming more adaptive, looking for new ways to improve their processes to deliver better products faster and at a lower cost. Transitioning from the standard waterfall approach, more organizations are adopting the agile process. For deep rooted organizations, it can be very difficult to convert from waterfall to Agile. Auros helps make this transition less painful by blending standard work and knowledge into the agile concept. By blending these two concepts, organizations can achieve the benefits of Agile with the predictability of standardized processes.
Increased flexibility via reduced work in process
Higher visibility of KPIs and project details
Increased use of standard work methods
Reduced project risks and higher performance of teams
Examples of Agile Processes and Product Development in Auros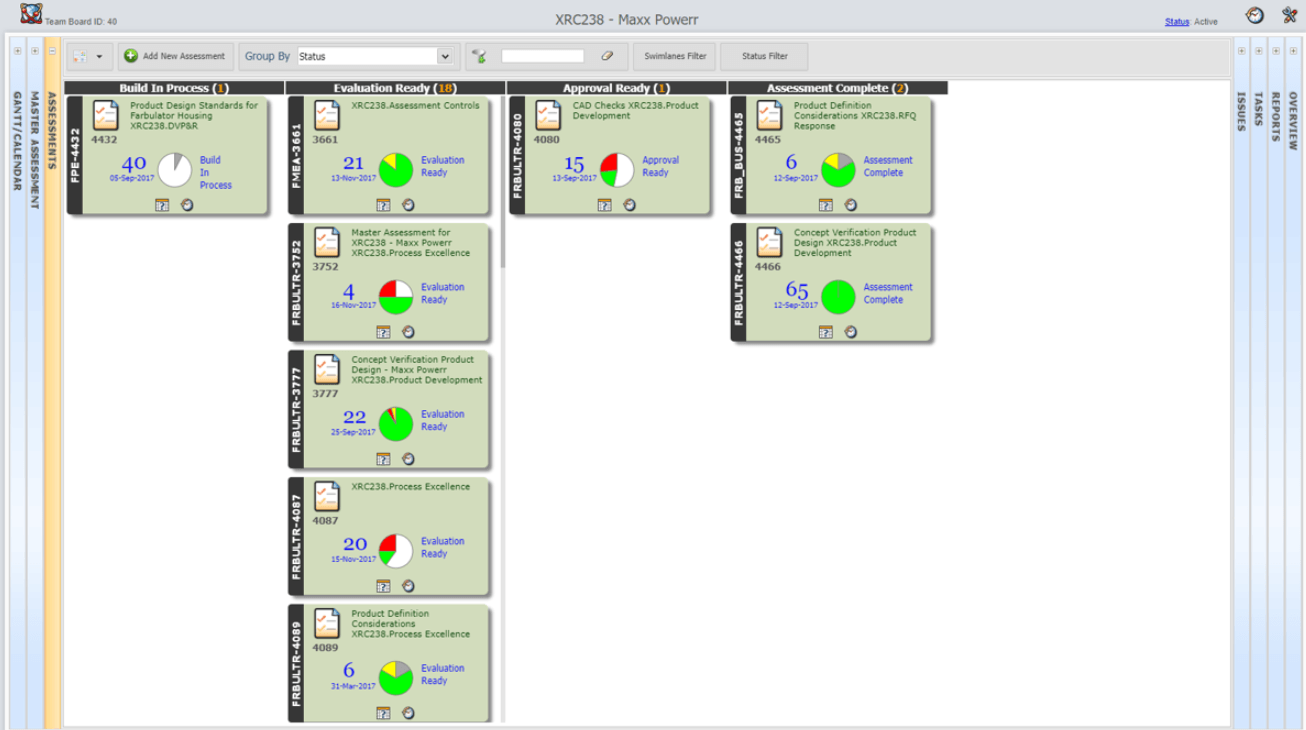 The Auros Assessment Wall can function as a virtual kanban system providing visibility into the work being completed helping minimize work in process activities.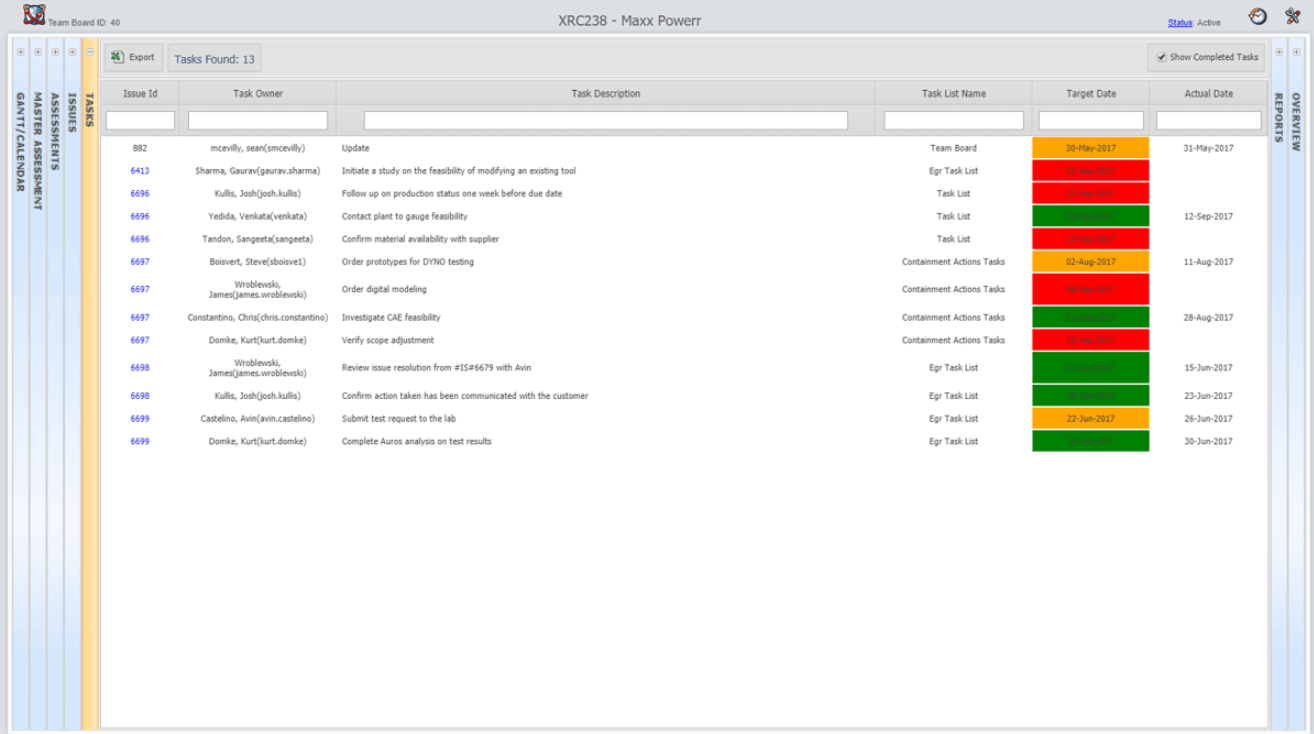 The Auros Tasks Wall provides effective communication and visualization of the work to be completed and when it should be completed by. This helps reduce wasted time and maximize value.