Virtual Build Assessment
The ability to simulate products, processes, tools and assembly plants in a virtual environment saves organizations a tremendous amount of time and money. Often these simulations result in virtual build events where representatives from engineering, manufacturing, and plant operations come together to identify issues and risks that need to be addressed prior to the creation of physical parts and tools. In most cases, the benefits of these events are directly related to the team's ability to sense and detect issues and risks based on their prior experiences and knowledge. Auros converts tacit (tribal) knowledge from the seasoned virtual build participants and converts it into explicit knowledge that can be delivered to less experienced personnel, enabling them to evaluate the products, processes, tools and plant operations with the same level of fidelity. Furthermore, issues can be quickly identified and the resolutions are fed back into the process.
New validation checks across business units can be authored and shared
Efficient communication discovery of product, process, tooling and plant operation issues
Real-time measurables / reports with respect to project status and milestones
Examples of Virtual Build Assessment in Auros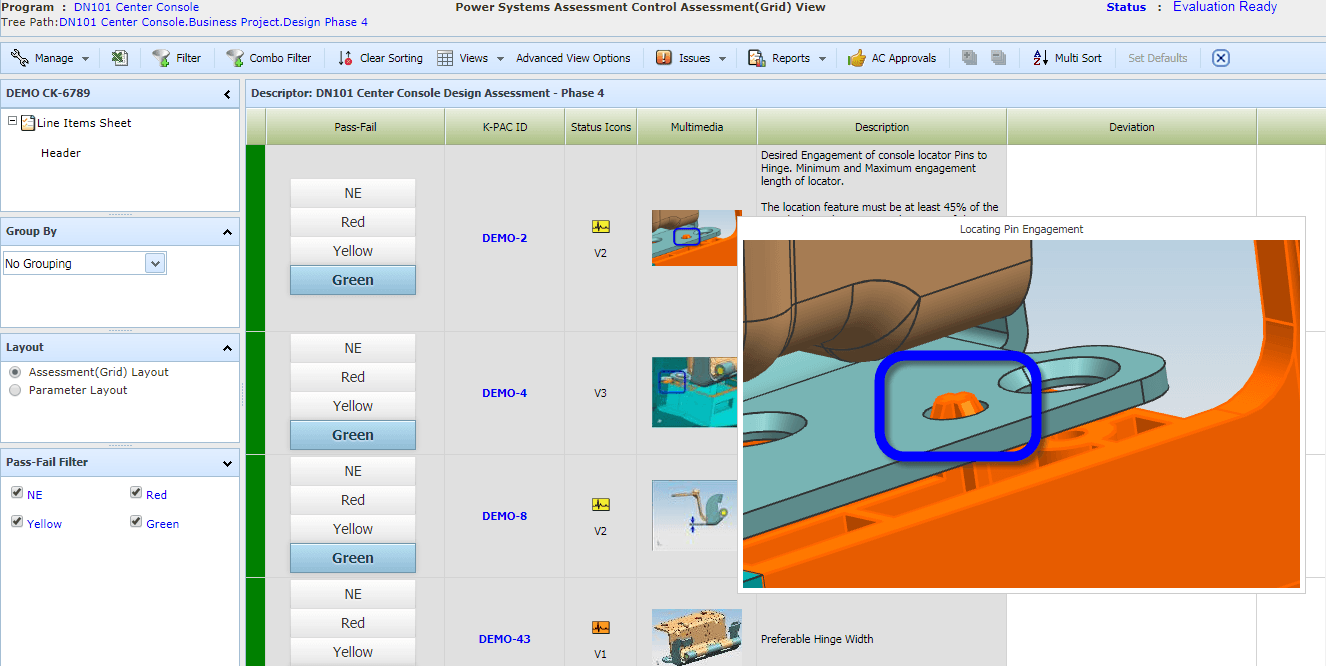 Product Design Assessments directly reference CAD visualizations to ensure complete reviews.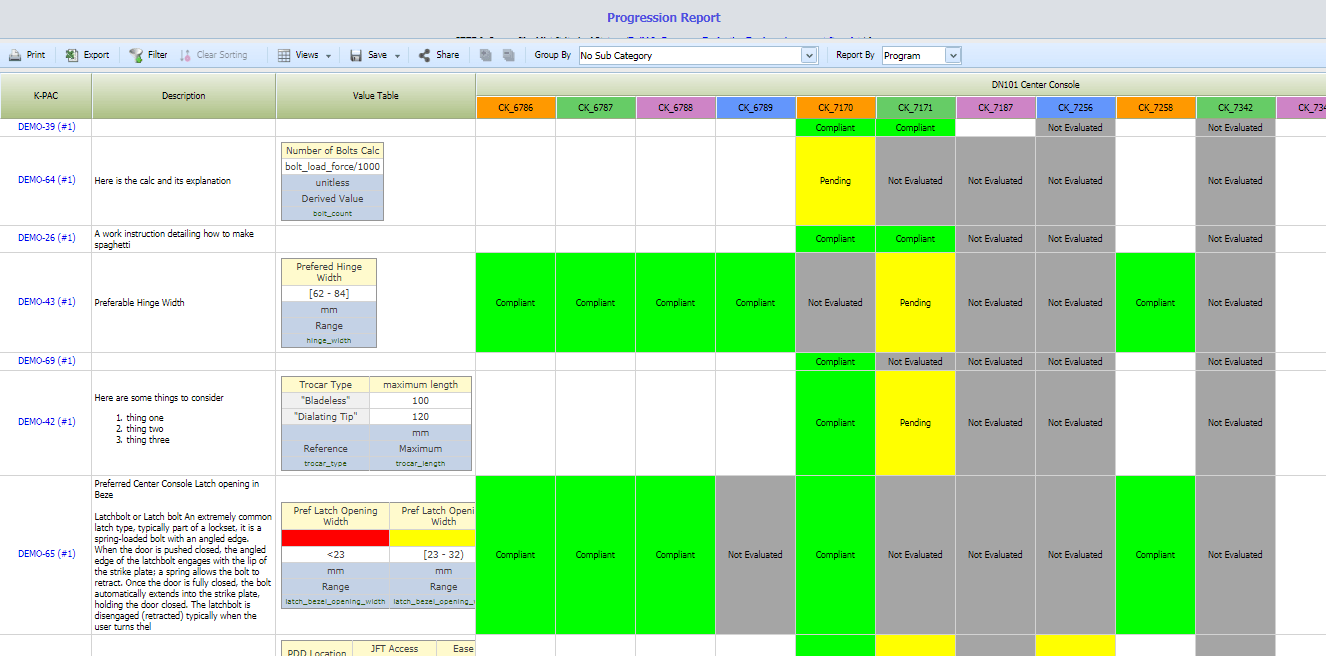 Virtual Builds ensure compliance is maintained across Project Milestones.