In the Newsletter you will be able to take advantage of all the great resources Auros offers, such as: the Auros Playbook video podcast series, new commentary on Auros, a featured capability, an Auros tool tip, and a free resource. Scroll down and click on the links to read more.

NEW On-Demand Video Podcast Training!
Auros recently released several new episodes of the Auros Playbook video podcast series to help your organization become more Knowledge Aware. The video podcasts cover a fundamental background on Auros technology and break down the more advanced topics and features.
New video podcasts will be added to the Auros Playbook reguarly. However, there are six podcasts available now:
Knowledge Aware: An Auros Briefing
Understanding Knowledge Packets
Understanding Assessment Controls
Knowledge Modeling: Methods
Knowledge Modeling: Value Tables
Issues Management: Problem Solving in the Flow of Work
If you have suggestions for future podcasts, we would love to hear about them! Click here to submit a suggested topic.
CREATE AN ACCOUNT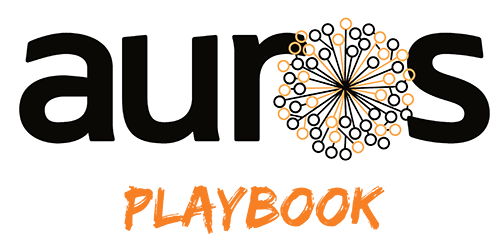 "Auros Knowledge Systems Makes Knowledge Active."
Auros Knowledge Systems was recently published in a CIMdata Commentary
Some of the key takeaways from the commentary include:
Knowledge is easy to record, review, comprehend, and apply.
Knowledge is applied throughout product life cycles and is often viewed in a comparative way (peer reviews, similar products, field failures, etc.).
PLM/PDM/ALM systems manage resulting design throughout product life cycles, but institutional knowledge like knowledge management systems lasts longer than any individual product's life cycle.
Knowledge has a life cycle related to proven practices and technology application
READ MORE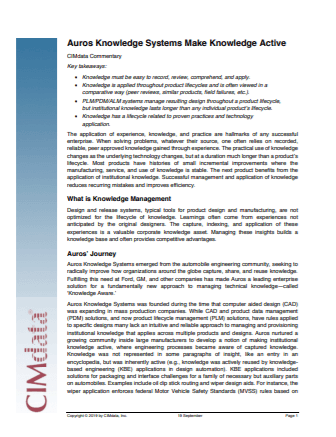 Tool Tip: Proximity Search
Use the Proximity Search feature to provide useful information to Authors/Creators while also decreasing the probability of duplicate data. Proximity Search is an advanced semantic search technique that automatically connects related Knowledge Packets or Issues without the need for classification or metadata.
To learn more about Proximity Search, see K-PAC #45 in the Auros End User Help Community.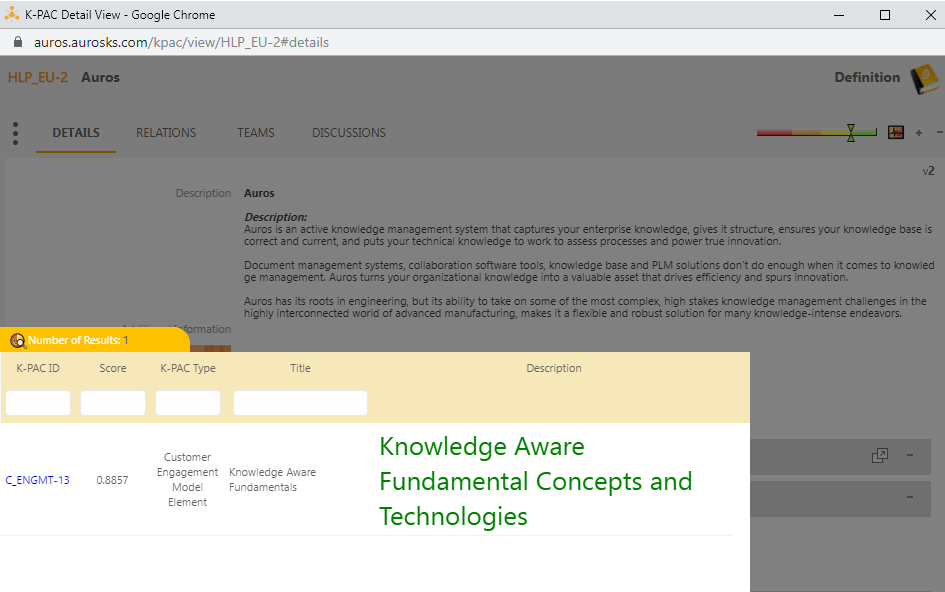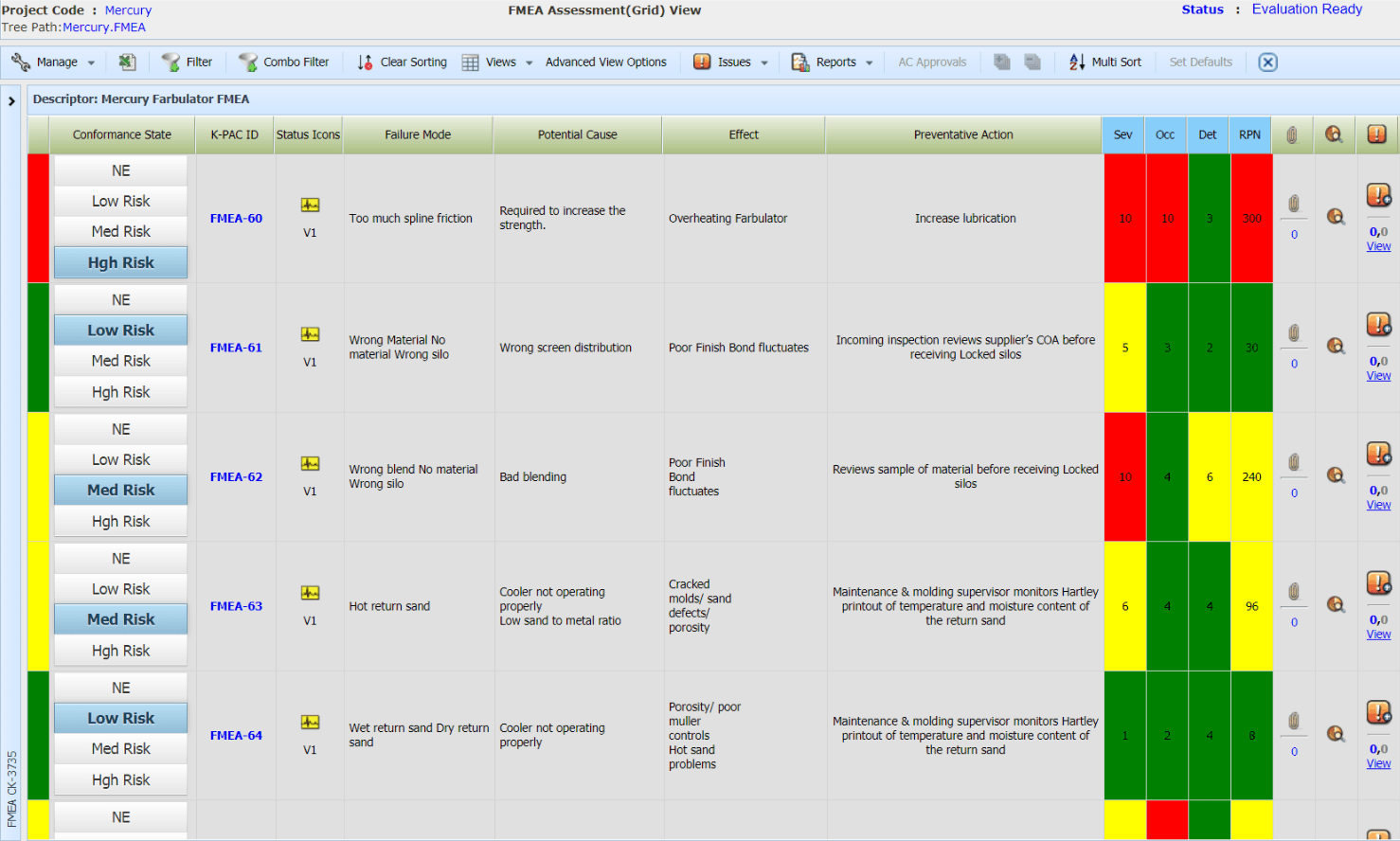 Dynamic reports provide an aggregate view of operational health and "drill-down" capability into specific plant assessment details.
Featured Capability: Operational Health Reporting
Auros provides an enterprise-wide solution for authoring, collaborating, and cascading a consistent set of Critical to Quality (CTQ) requirements. The application and evaluation of CTQs can be dynamically reported by each facility. Auros' dynamic reporting capabilities allow organizations to identify quality issues earlier and provide resolutions much more quickly, resulting in reduced warranty costs and improved customer satisfaction.
Learn More
Free Download: Tier 1 Supplier Case Study
Learn how a tier 1 supplier achieved consistent design output through Knowledge Aware in this case study. It will walk you through the challenges they faced, explain their solution, and the benefits they achieved from the Knowledge Aware approach.
Download now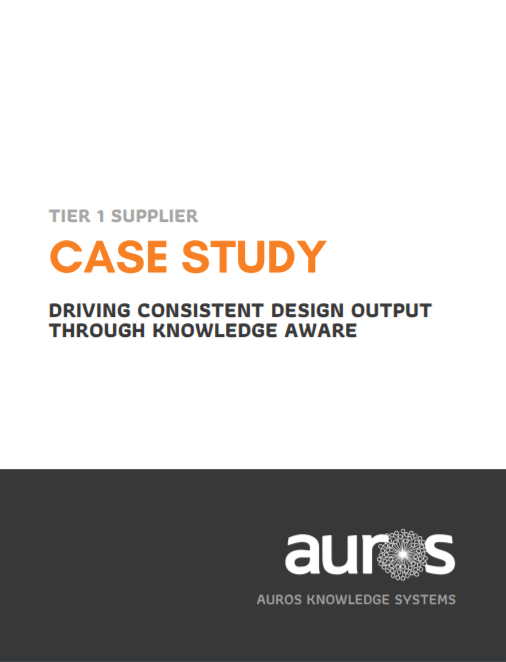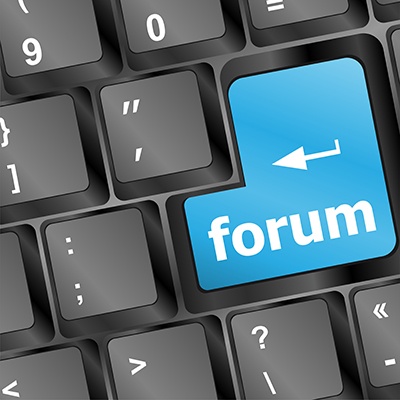 Connect with other users in the Auros Community Forum!
The Auros Community Forum allows Auros of all levels to learn from other organizations by asking questions, sharing, and receiving feedback. If you have a question, someone most likely has a solution. Get started in the Auros community forum now at AurosKS.com/forum.
Go to Auros Community Forum
Connect with the Auros Community