Auros IQ is transforming the way knowledge is captured, shared, and reused

Auros IQ in the Medical Industry
Organizations that develop medical equipment are faced with more pressure than ever… there are increases in regulatory compliance standards, which impact product development costs, and next-generation artificial intelligence and integrated electronics, which add to product complexity while the costs associated with product liability also increase. With all these issues, it's difficult for organizations to continue to operate efficiently and effectively. Unfortunately, common working processes rely on outdated techniques, such as chasing disconnected documents filed away in disconnected systems, fire-fighting, training, and word of mouth. So how are these challenges overcome? With the help of the Auros software and services, our customers were able to resolve their problems by transforming the way their knowledge is captured, shared, and reused.
Enterprise-Level Benefits
Elimination of recurring mistakes
Preservation and sharing of knowledge
Improvement of workforce efficiency
Reduction of undesirable variation
Reduction in the enterprise IT footprint
Benefits Specific to Medical Organizations
Documentation of compliance to regulatory standards
Reduce "non-value added" engineering time researching and retrieving information
Institutionalize lessons learned
Ensure producibility through the application of design for manufacturing standards
Ensure knowledge regarding latest technological advances is available and inherent within the engineering workflows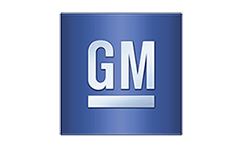 "It really does allow us to close the loop on enterprise learning."
"The search-ability by K-PAC elements is exactly what we've been dreaming about here for years."
"Every one of our CAD/KBE applications have a backend of Auros."
What is the Knowledge Aware Approach?
The Knowledge Aware approach is a coherent and comprehensive enterprise-level Knowledge Management strategy and technique. Unlike traditional knowledge management strategies, the Knowledge Aware approach activates knowledge in the flow-of-work. With it, knowledge is continuously being captured from standards, best practices, lessons learned, methods, techniques, requirements, employee knowledge, and other resources, broken down into digestible bite-sized pieces, and provisioned to the right person when and where it's needed. This approach positively influences decision-making, which creates a more effective and efficient organization and more reliable outputs.
Who Uses It
Auros IQ is used by over 40,000 active global users and many successful, globally recognized organizations. These organizations, and many others, are using the Knowledge Aware approach and are gaining a competitive advantage over the rest, simply by transforming the way their knowledge is captured, shared, and reused. The Knowledge Aware approach allows these organizations to operate in a state of continuous learning and effortless recall, where knowledge is continuously being captured, shared, and reused across the organization. Soon enough, every organization will transition into this approach for managing knowledge – it's inevitable. Will you join them as an industry leader now or follow them later?
How Auros IQ Can Be Used
Medically focused organizations can use Auros IQ for multiple areas of their business. Some include:
To provide criteria to assess the impact and implement of change
To reduce engineering mistakes and omissions, resulting in fewer design iterations, and leading to increase in productivity
For corrective actions, best practices, and implementation tracked across suppliers
Provisioning of engineering and design standards, best practices, and lessons learned directly into the engineering workflow
See How Auros IQ Works in a Live Demo
Our customers have adopted the Auros software to help with several of their major industry challenges, including warranty issues, maintaining consistent quality, workforce efficiency, retiring workforce, loss of intellectual capital, and training new hires. To learn how your organization can benefit from Auros IQ, as they did, schedule a complimentary demo of the Auros system.