Auros IQ is transforming the way knowledge is captured, shared, and reused

Auros in the Heavy Equipment Industry
Heavy Equipment manufacturers are under increasing pressure to reduce their customers' Total Cost of Ownership (TCO) while facing the challenges of product globalization, increasing regulatory oversight, and product complexity. Throughout the product life-cycle, manufacturers need to operate at a more cost-effective and efficient level while delivering state-of-the-art advances in autonomous operation, sensors, analytics, and alternative material. TCO must be reduced, equipment maintenance must be delivered, and field issues must be serviced. Add into the mix the challenge of maintaining a workforce of highly qualified engineers. In the United States, hiring managers have identified the skilled trades vacancies as the most difficult to fill.
Like most organizations, you strive to operate more efficiently and effectively, but you're consumed with resolving existing issues. So how are these challenges overcome? With the help of the Auros software and services, our customers were able to resolve their problems by transforming the way their knowledge is captured, shared, and reused.
Enterprise-Level Benefits
Elimination of recurring mistakes
Preservation and sharing of knowledge
Improvement of engineering efficiency
Reduction of undesirable variation
Reduction in the enterprise IT footprint
Benefits Specific to Heavy Equipment Organizations
Document compliance to regulatory standards
Reduce "non-value added" engineering time while researching and retrieving information
Ensure producibility through the application of design for manufacturing standards
Provide an integrated process to update and evaluate product design standards
Improve knowledge exchange with suppliers
Simplify the design review process
Reinforce the use of standard engineering processes
Verify data across projects
Increase First Time Quality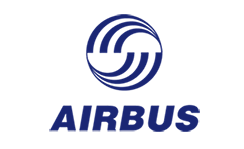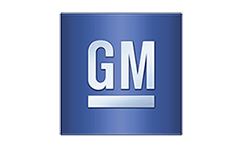 "It really does allow us to close the loop on enterprise learning."
"We wanted to actively integrate knowledge into the design process. One of the things we liked about Auros were the Assessments that helped take this and put it in front of our engineers, so they have to interact with the knowledge."
"We use a lot of different software, but Auros is one that is actually valuable."
What is the Knowledge Aware Approach?
The Knowledge Aware approach is a coherent and comprehensive enterprise-level Knowledge Management strategy and technique. Unlike traditional knowledge management strategies, the Knowledge Aware approach activates knowledge in the flow-of-work. With it, knowledge is continuously being captured from standards, best practices, lessons learned, methods, techniques, requirements, employee knowledge, and other resources, broken down into digestible bite-sized pieces, and provisioned to the right person when and where it's needed. This approach positively influences decision-making, which creates a more effective and efficient organization and more reliable outputs.
How Auros IQ Can Be Used
Heavy Equipment organizations can use Auros IQ for multiple areas of their business. Some include:
Automate provisioning of design requirements directly into CAD
Provision required maintenance procedures
Capture of machine operating conditions for data analysis
Provision manufacturing for design requirements early into machine design
Provide traceability of design decisions
Provide confirmation of compliance to regulations and design rules
See How Auros IQ Works in a Live Demo
Our customers have adopted the Auros software to help with several of their major industry challenges, including warranty issues, maintaining consistent quality, workforce efficiency, retiring workforce, loss of intellectual capital, and training new hires. To learn how your organization can benefit from Auros IQ, as they did, schedule a complimentary demo of the Auros system.