Auros IQ is transforming the way knowledge is captured, shared, and reused

Auros IQ in the Automotive Industry
Auros provides visibility to risk as work is being executed, transforming processes to become 'Knowledge Aware.'
The Automotive industry is fiercely competitive. OEs and Suppliers are constantly worrying about warranty costs, shifting markets, retiring experts, and losing their talent to the competition. Suppliers also have added pressure to reduce prices while maintaining quality and satisfying customers; each of whom wants things done in their own special way.
Many organizations have strong intentions to operate more efficiently and effectively, but their actual working processes rely on outdated techniques, such as word of mouth, fire-fighting, problem-solving workshops, training, and chasing disconnected documents filed away in disconnected systems.
One very popular approach that organizations have taken to solve the problem of managing their knowledge is the 'Enterprise Library.' Though this seems like a logical solution, it is only a temporary fix. With the library approach, key knowledge gets buried, lost, locked away, copied down to the desktop, or has multiple versions that are out of sync. So how are these challenges overcome? With the help of Auros software and services, our customers were able to resolve their problems by transforming the way their knowledge is captured, shared, and reused.
Enterprise-Level Benefits
Elimination of recurring mistakes
Preservation and sharing of knowledge
Improvement of engineering efficiency
Reduction of undesirable variation
Reduction in the enterprise IT footprint
Benefits Specific to Automotive Organizations
Time reduction to verify status of a project
Time reduction to onboard new engineers
Ability to verify data across projects
Increased First Time Quality by 30%
Improvement in quality & consistency of designs
Savings of at least $400k per year for an elite Tier One Supplier
Ability to quickly and effectively roll-out new processes
Provide a dynamic process of updating and evaluating product design standards
Make manufacturing capability data readily available during all product design phases
Provide a mechanism to connect field/customer performance information back to specific design standards
Ensure designs are robust so that when we build prototypes we avoid missed builds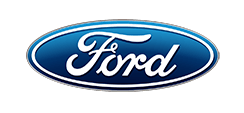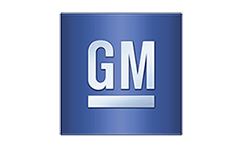 "Auros demonstrated a clear time and efficiency advantage over the existing web repository process."
"It really does allow us to close the loop on enterprise learning."
"… it's like writing an email, but far better."
What is the Knowledge Aware Approach?
The Knowledge Aware approach is a coherent and comprehensive enterprise-level Knowledge Management strategy and technique. Unlike traditional knowledge management strategies, the Knowledge Aware approach activates knowledge in the flow-of-work. With it, knowledge is continuously being captured from standards, best practices, lessons learned, methods, techniques, requirements, employee knowledge, and other resources, broken down into digestible bite-sized pieces, and provisioned to the right person when and where it's needed. This approach positively influences decision-making, which creates a more effective and efficient organization and more reliable outputs.
Who Uses It
Over 40,000 active global users and many successful globally recognized organizations are using the Auros software across multiple departments in the engineering process. Transforming their former libraries into active knowledge is a competitive advantage and has allowed these organizations to reduce their Time to Market and ensure that their organizational knowledge is used and applied correctly across multiple projects.
How Auros IQ Can Be Used
Auros IQ provides a systematic approach to capturing, structuring, sharing, and re-using knowledge and can be applied to nearly any process.  In the automotive industry, customers have deployed Auros IQ to manage:
Customer Requirements
Concept Validation Process
Design Verification
Design Review Process
Systems Engineering
Standards
Best Practices
Flexible Design Automation
Knowledge Based Engineering (KBE)
Engineering Sign-Off (ESO) Process
Simulation Process Knowledge
Deviation Management
DVP&R (Design Verification Plan & Report)
Project Management & Team Collaboration
Production Validation Process
Virtual Build Assessment
Layered Process Audit
Operational CTQ Reporting
Regulatory Compliance Management
See How Auros IQ Works in a Live Demo
Our customers have adopted the Auros software to help with several of their major industry challenges, including warranty issues, maintaining consistent quality, workforce efficiency, retiring workforce, loss of intellectual capital, and training new hires. To learn how your organization can benefit from Auros IQ, as they did, schedule a complimentary demo of the Auros system.