In the July Auros Quarterly Newsletter you will be able to take advantage of all the great resources Auros offers, such as: the new AurosKS.com website, the Knowledge Aware Conference, a new featured capability, an Auros tool tip, and a free download. Scroll down and click on the links to hear about what's new with Auros Knowledge Management Systems this quarter.

Utilize the resources on the NEW Auros website!
Take advantage of all the great resources the Auros website now offers
In addition to the new look, here are some of the exciting new features available for you at AurosKS.com:
New Auros User Forums: The user forums allow you to connect with the Auros community by sharing ideas and receiving feedback.
New Capabilities: Learn about the other ways your organization can benefit from Auros with detailed use cases.
How You Benefit: Learn how Auros can have an impact on you, your department, and your industry. Click on your department, industry, or title below to learn how you can benefit.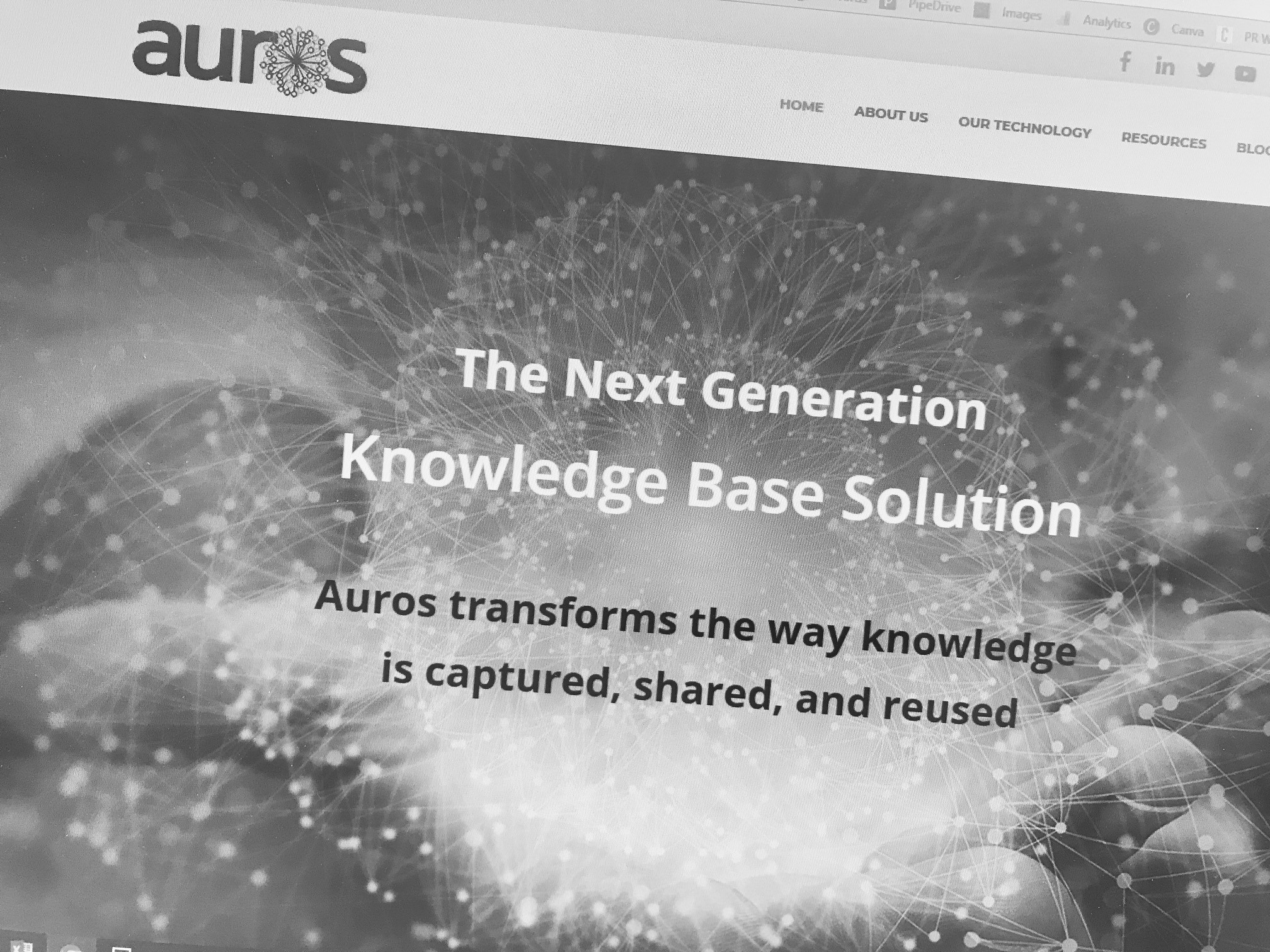 Knowledge Aware 2018 is open for registration!
September 24-25, 2018 at the Inn at St. John's in Plymouth, MI
The Knowledge Aware Conference, sponsored by Auros, shows attendees how organizations can implement and benefit from anticipatory knowledge delivery, through Knowledge Aware technology. At the 2018 Knowledge Aware Conference, companies will be sharing how they benefit from the Knowledge Aware approach and best practices to for others.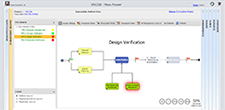 Team Boards within Auros contain one or more virtual walls. These walls manage project timing, issues, processes, and reports.
Featured Capability: Project Management and Team Collaboration
Auros Knowledge Aware is a single-source repository where engineering professionals can communicate, collaborate, assign, update, track, and deliver projects and programs in one easy place. Projects and programs are dynamically delivered to staff, improving visibility of work against plan, while reflecting risks. Employees can also check their work against the expertise of subject matter experts, providing insightful guidance and tracking technical decisions. Vetting issues with your team is easy, through an easy vetting process directly in the system. Some of the benefits include:
Dynamic provisioning of institutional knowledge
Real-time view of risk as they're introduced
Continuous personal and professional growth through lessons learned
Decisions made through the projects are recorded
Dynamic collection of project resources based on team specific configurations
Auros Tool Tip: The Search Bar
Use the 'Search' bar on the home page to quickly and easily find what you're looking for. The 'Search' bar can be used to quickly locate or update stored knowledge without having to search in a Community or Project Space.
If you do not have access to the search bar, contact your Auros administrator to turn on the feature.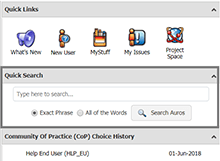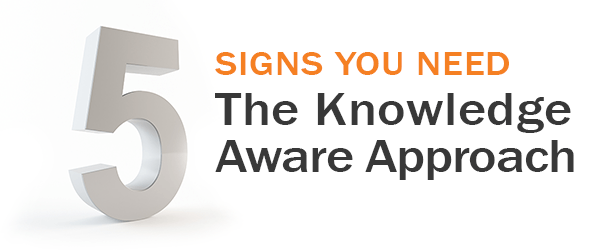 Free Download: 5 Signs You Need Knowledge Aware Infographic
The 5 Signs You Need Knowledge Aware infographic helps pinpoint some of the difficulties your organization faces within its current processes or software for knowledge management. It will also provide insight on ways your organization can benefit from the Knowledge Aware approach.
Connect with the Auros Community