Equip your employees with the most up to date and accurate knowledge exactly when and where it's needed
Auros IQ takes knowledge out of documents and puts it into a software tool that intelligently delivers it to users in their workflow; activating it to ensure it gets reused.
With Auros IQ, employees encounter reusable knowledge directly within the flow of work, instead of having to search for information. Auros IQ replaces traditional, passive libraries with active knowledge – delivering only the precise information when and where it's needed.
Recurring mistakes are eliminated
The application of past knowledge can be used to help improve an outcome or prevent repeated mistakes.
Engineering efficiency is improved
Both Product Development and Manufacturing engineering cycle times can be reduced, increasing productivity.
Undesirable engineering variation is reduced
Reduced costly variation across people, projects, geography, and time for both products and processes.
Enterprise IT footprint is reduced
Existing engineering tools and systems can be unified, which significantly reduces the net IT footprint.
Knowledge is captured, shared, and reused
Knowledge is broken down into digestible bite-sized pieces, and is readily available in their workflow – making it more likely to be captured, validated, preserved, and reused.
Organically adopts across your organization
We take the unnecessary work out of the adoption process and use an organic 'Bottom-Up' approach. This means that communities organically form and quickly pick up more users.
Learn How the Knowledge Aware Approach Can Help [activedemand_block id='5412′]
During the 60-minute consultation, a lead Knowledge Aware consultant will show you everything you need to know about the Knowledge Aware approach, such as: how it works, how other organizations use it, and the opportunities it has for your organization.  Your team will learn whether the Knowledge Aware approach is right for your organization and gain a better understanding of how your organizational knowledge can be more effectively captured and reused.
What's New in Auros IQ 10?
There are several improvements in the Auros IQ 10 release including a new way to model knowledge by guiding a user step-by-step through a decision-making process, improved integration, and customized views upgrade. Download the Auros IQ 10 release highlights document to learn more.
Download Auros IQ 10 Release Highlights
Explore By Use Case
Click below to learn how Auros IQ can solve your unique challenge.
To learn how Auros IQ will impact your organization, click on your industry below:

Commonly Used Capabilities of Auros IQ
We're committed to providing long-term customer success through high-quality consulting, customer support, and continuous innovation of product. All our in-house hosted and cloud-based server user licenses are fully-functional with all the Auros IQ capabilities and are fully supported by our Knowledge Aware team – so you can hit the ground running with confidence.

Why Use Auros Knowledge Systems as Your Knowledge Aware Provider?
Like most organizations, you may find that your current knowledge management strategy doesn't effectively capture and share knowledge as well as it was intended; whether you're using document vaults, checklists, human recall, or custom solutions, this is common. Although these solutions store knowledge well, there are still many setbacks, such as information quickly becomes out of date, is difficult to locate, and lacks the ability to link related knowledge. In addition to the unique characteristics Auros IQ offers, here are some ways that make it different, and better than the rest:
Auros IQ Makes Your Knowledge 'Active' in Decisions
Auros IQ has the unique capability to deliver knowledge when and where it's needed – taking a more active role in the decision-making process. This cannot be achieved in the form of documents, wikis, search engines, or KBE tools.
Auros IQ Organically Adopts Within Your Organization
Many other solutions that require a 'Top-Down' approach are difficult to adopt. We simplify the adoption process by taking a more organic approach. This allows communities to organically form, ensuring a smoother adoption across the organization.
Auros IQ is Adaptive, Intelligent, Predictive, and Highly-Secure
Auros IQ connects your teams on multiple levels, works in your existing workflow, and can be adaptive to your organization's needs. More importantly, Auros is reliable, highly-secure, and trusted by many successful organizations.
We're True Believers in Our Own Product
Our team is passionate about what we do and serves as true Knowledge Aware evangelists and practitioners. In fact, we use Auros IQ all throughout our business. This allows us to better understand our customers and to discover opportunities for improvement.
Our Commitment to You
We are committed to long-term customer success through high-quality consulting, customer support, and continuous innovation of products. Using the Knowledge Aware approach may be new to many, so we make sure your organization has the resources and training it needs to be successful.
We Listen to Our Customers
In efforts to continuously improve Auros IQ, our team is continuously and actively listening to customer and employee feedback. In fact, your suggestions are what drives our system enhancements.
Access Auros IQ On Any Device with the Auros App
Auros IQ is available whenever and wherever you need it – through desktop computers, mobile devices, and tablets. This allows your employees to efficiently stay connected whether they're at their desk or on the plant floor.
Unique Reporting Features
Auros IQ offers over 20 unique reports. The reports are around focused on providing insight into knowledge use, conformance activities, and issues.
With Auros IQ, you can have finally have peace of mind that knowledge is continuously being captured, shared, and reused across the organization. Auros Knowledge Systems is the leader in providing Knowledge Aware software and services and has rapidly become the go-to solution to provide value across multiple disciplines. We are confident in saying that because of the positive testimonies and feedback from our customers.
Auros IQ Organically Adopts Within Your Organization
Systems that use a top-down approach can be challenging. We take the unnecessary work out of the adoption process and use an organic 'Bottom-Up' approach. This means that communities organically form and quickly pick up more users. Once a department realizes what Auros is capable of, others quickly want in on its benefits. You can see how quickly the number of users multiplies in the User Growth chart.  Ready to take the next step? Schedule a complimentary demo on the Auros system.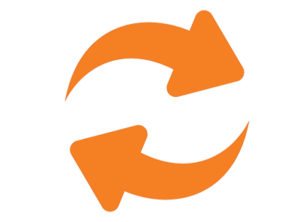 Auros Can Integrate with Your System of Choice
Auros IQ can connect with a variety of systems. With these integrations, your teams will be able to access all the features and benefits of Auros IQ, directly in your existing workflow. Our team is constantly working on adding new integration partners, however, these are some of the available connectors: AutoCAD™ Connector,  Catia® Connector, Creo® Connector, NX® Knowledge Connector, Solidworks® Knowledge Connector, Team Center® Knowledge Connector, and General Knowledge Connector (to establish all new Knowledge Connectors).
Auros is used by over 40,000 active global users and many successful globally recognized organizations
Auros Knowledge Systems is the leading Knowledge Aware software and service provider; with over 40,000 active global users and counting. Over 40,000 active global users and many successful globally recognized organizations use Auros.
"I'm very happy with the responsiveness of the Auros team. Every time we give them a suggestion, they jump on it. That gives me confidence to really move forward with the tool."
-
"We wanted to actively integrate knowledge into the design process. One of the things we liked about Auros were these 'Assessments' that helped take this and put it in front of your engineers, so they have to interact with the knowledge."
-
"Auros demonstrates a clear time and efficiency advantage."
-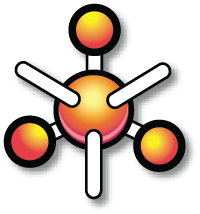 The Technology Behind Auros IQ
When learning Auros IQ, it's important to first understand the main technical features that are used. What's unique about our system is that all our features serve multiple capabilities within the system, allowing you to be creative on how you want to use the system, and the capability to use the system how you want to use it. Auros IQ features will highlight the following: Assessment Controls, Communities of Practice, Knowledge Packets, and the Knowledge Processing Engine.
Knowledge Aware Resources